SESSION KIT OPPORTUNITIES
Education with integrity
We believe in providing hair education that is independently run, honest and inspiring. We want to introduce you to our new style of education that gives you the skills and understanding to pursue your own career ambitions. We do this by working with carefully selected contributors that are genuine experts of their craft. Our experts are internationally sourced, making sure that you only learn from the best! Quite simply we provide you with the opportunity to be the best that you can be.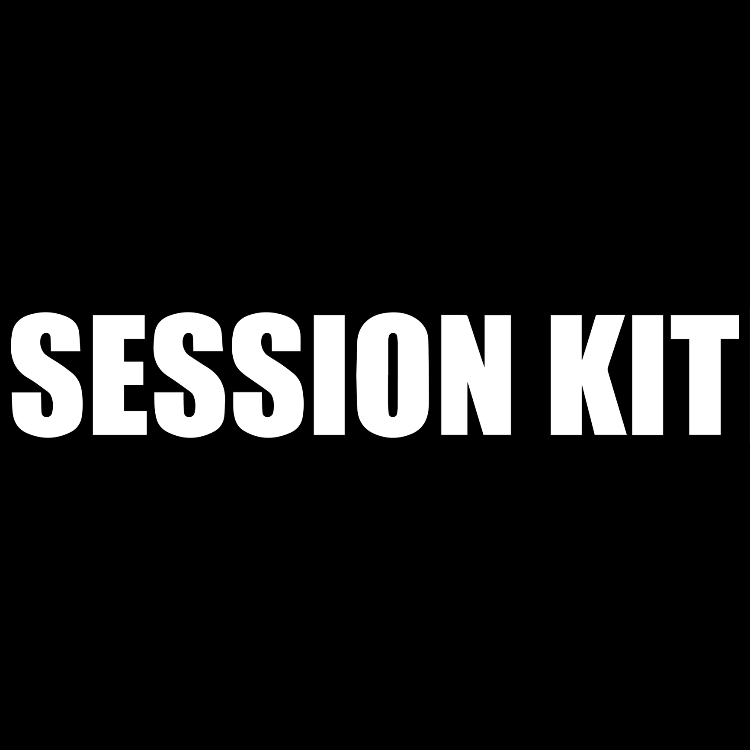 Session Kit Q&A
WITH SESSION STYLIST ANNA CHAPMAN AND A PANEL OF EXPERTS
Thursday 4th January 2018 7 - 9.30pm
Are you interested in getting into the session hair world but have no idea where to start? If so, this Q&A evening is tailor made for you!
Get the chance to speak to experienced session stylists to gain an insight and knowledge of the session world.
Understand the expectations of working back stage.
The do and don'ts of working at fashion week.
What you need for your kit.
How to manage session and salon.
How to get your break backstage at next seasons fashion week.
There can be a lot of confusion when it comes to the world of session, so this event is designed to answer any questions that you may have. Your questions will be posed to our panel of experts who will be able to assist you whether you are looking to pursue a career as a session stylist or would like to have a balance of session and salon work.
We want the session to be as interactive as possible, so each attendant will be asked to provide a minimum of 1 question on our form when you purchase your ticket. Everyone's questions will be reviewed in advance and a selection will be covered on the night. However we will also be opening the floor up for discussion if there is anything else that you would like to cover. Expect this evening to be a real fun networking and learning event!
There are limited tickets available for this evening event so order soon to be sure not to miss out!
Once you have purchased your ticket, please print it from the download link and bring with you.
1 ticket purchase per person
Please arrive at 7pm for drinks on arrival.
Venue - GHD London, 82 Dean st, London, W1D 3SP
SESSION KIT X OPPoRTUNITY
Would you like the opportunity to join the teams of some of the top International session stylists? Learn up close and personal from some of the most in demand session stylists in the business? Have the chance to assist on Spring/Summer 2017 fashion weeks? Well look no further. Session Kit brings you the...
'SESSION KIT X OPPORTUNITY'
NO FASHION/SESSION EXPERIENCE NEEDED. JUST BLOW US AWAY WITH YOUR PASSION AND SKILLS!!!
This amazing opportunity is brought to you by session stylist and founder of Session Kit, Anna Chapman. Your entries will be judged by herself and guest judge; the internationally renowned hairdresser Gary Gill! We are delighted to collaborate with Gary, whose incredible portfolio consists of advertising campaigns for brands such as JW Anderson, Fendi, Balenciaga & Loewe, as well as publications for magazines such as Vogue, Another, POP, Dazed + Confused, i-D, Arena Homme +, Man About Town to name a few. Gary heads many of his own shows at fashion week for designers such as Vetements, Gosha Rubchinskiy and most recently Balenciaga!
Session Kit are offering a maximum of 20 places on a once in a life time mentoring day with both Anna Chapman and Gary Gill. Their years of experience in the session world will provide you with invaluable information and start up skills needed to develop your own career in the session world! And as if this isn't enough, this day will also be your time to shine, as they will be choosing a selected few to have the opportunity to impress and work on this seasons Spring/Summer 2017 fashion week!!!
COngratulations to our WINNERS -
Laura Chadwick - Peterborough
Pauline McCabe - Perth WA

Catherine Wyman - London

Eduardo Bravo - Miami Beach

Gabriel de Fries - Zurich

Danielle Garner - Dublin

Jamie Richards - Birmingham

Katie DeLuca - Ohaio USA

Kirsten Bassett - London

Thomas Temperley - Glasgow

Lucy Potter - Worcester

Zoe Harrison - West Lothian

Sacha Lorge - London
We are delighted to announce that two of our "SESSION KIT x Opportunity" winners have now been selected to work Backstage as part of gary gill's team For London Fashion week.
CONGRATULATIONS TO:
Jamie Richards - Mulberry - spring/summer 2017 (Sunday 18th September)

Thomas Temperley - Mulberry - spring/summer 2017 (Sunday 18th September)